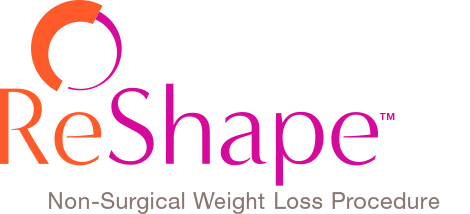 Life changing weight loss, no surgery required
Only the dual weight loss balloon provides a proven approach that can help you lose weight and keep it off
---
The ReShape weight loss balloon has a higher filling capacity than any single gastric balloon, to help you feel full and less hungry
1.ReShape Dual Weight Loss Balloons
---
ReShape jump starts your weight loss by placing two connected saline-filled gastric balloons, made of medical-grade silicone, inside your stomach for six months. The weight loss balloons take up room in your stomach so there's less space for food and you feel full faster
---
1.1 Dual Balloon Single Procedure
Only the ReShape gastric balloon features an advanced design that offers key benefits to you
A larger capacity than other weight loss balloon systems, taking up more space in your stomach
Inserted in a single procedure with no x-rays required
Prioritizes safety by minimizing the risk of migration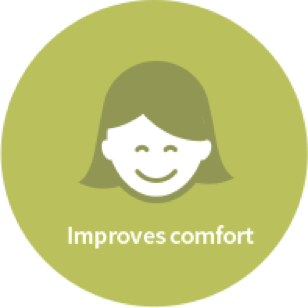 Improves comfort by conforming to the natural shape your stomach
---
1.2 How It Works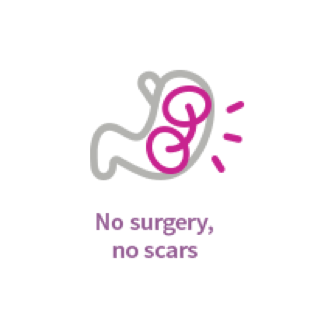 With ReShape, your doctor will gently insert the weight loss balloons through your mouth (endoscopically), with no incisions or scars
Unlike weight loss surgeries, ReShape is not a permanent implant and does not permanently reroute your digestive system
Insertion of the gastric balloons is completed in about 20 minutes, with no hospital stay required; you can get in and out and on your way to weight loss
---
2. Personalized Weight Loss Coaching
12 months of personalized coaching to support your success and encourage permanent lifestyle change
We're With You All the Way
To help you stay focused and on track with your weight loss goals the ReShape program includes:
One year of
personalized coaching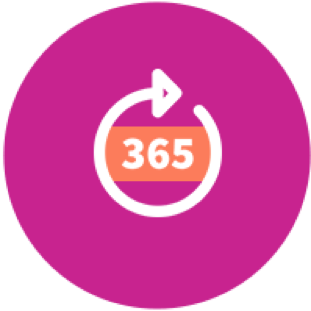 Our personalized coaching focuses on changing your eating habits, enhancing your physical fitness, and helping you adopt a healthy lifestyle
Wireless scale and
patient resources
A wireless scale and comprehensive patient guide to help you stay on track and reach your goals
Exclusive patient portal
The exclusive portal is designed to track weight loss progress, activity, and food intake; the portal also delivers healthy living articles and recipes – all via both desktop and phone app
---
ReShape weight loss balloon patients have lost up to 81 pounds in just six months1
3. Proven Weight Loss without Surgery
Clinically proven, ReShape is helping people around the world lose weight and keep it off. But perhaps most importantly, our patients are embracing their futures, improving their health, and feeling more confident than ever.